La tierra de la miel
Land of Honey
Instrumentation:
Music theatre piece for soprano, percussion (one player), guitar and piano.
Commisioned by
Commissioned by Susan Narucki for her project Cuatro corridos.
Premiere
Premiered on 8th May 2013 by soprano Susan Narucki, percussion Steve Schick, guitar Pablo Gómez and piano Alec Karis at the Experimental Theater of the Conrad Prebys Music Center at UCSD.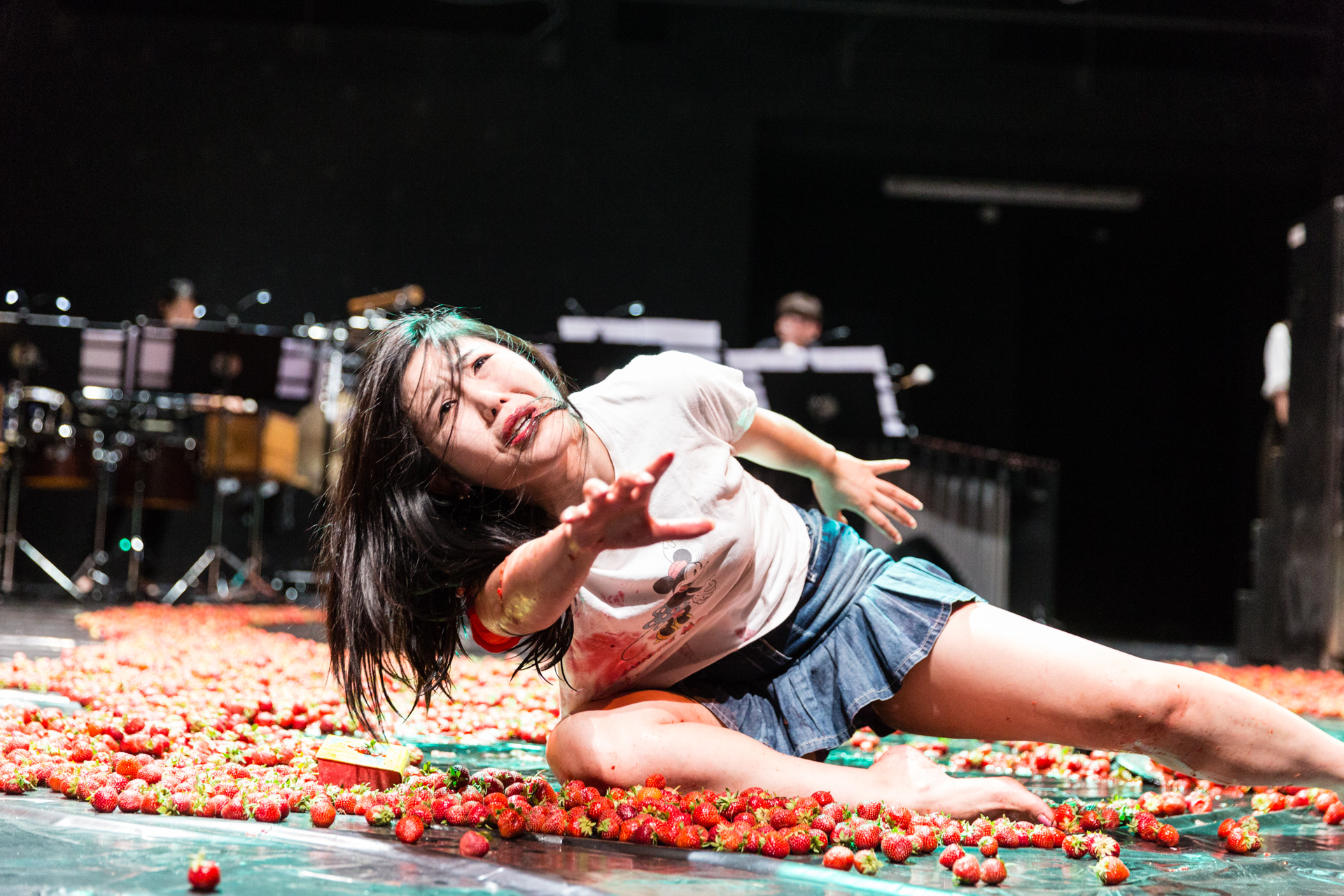 Programme Note
La tierra de la miel was commissioned to be part of a collaborative opera project with three other composers. Each of us work on a different character and a different scene of a harrowing true story of human trafficking, to be told by four of its central characters: a female member of the Salazar Juárez brothers' kidnapping ring (Dalia); a Chicano policewoman in San Diego, who discovers the ring (Rose); and two of the victims, young women from Tlaxcala in Central Mexico forced to work for months in the Fields of Love near the strawberry farms around San Diego (Azucena and Violeta).
Read More
La tierra de la miel is also conceived to be staged and performed independently as a piece of its own. In La tierra de la miel, Violeta a young prostitute tells the story of her friend Iris who could not cope with the constant abuse and was killed when she tried to run away.With this story I saw the possibility to give a voice to the hundreds of Mexican women who have been murdered along the border between the US and Mexico.
The text of Jorge Volpi also gave me the possibility to address the issue of what I call self-colonialism imbedded in the minds of so many Mexicans who believe life is better across the border or anywhere else for that matter, rather than in their own country. This is why I chose to take a title of one of Volpi's verses for my piece: La tierra de la miel. (The land of honey) These are the words that Iris' father tells her to persuade her to go away with the men who will ultimately rape her and drive her into prostitution across the border. As Violeta tells the story of her friend Iris, the musical dramaturgy addresses the overwhelming impact of the abuse suffered by women by means of destroying the language as a way to reflect a shattered inner world, which has become powerless and meaningless. After rape or murder, the words get split between all the performers, as if trying to say something but without being able to articulate the language properly after such abusive experiences.
At the end of the piece we hear the voice of the dead Iris, who sings in Náhuatl her mother tongue. Often such girls come from indigenous communities with very few prospects for a better life. While her body rests amongst the fields of strawberries, her voice sings from another world, wishing to return to her homeland and the comfort of her mother.