Harriet
Scenes in the Life of Harriet Tubman
Instrumentation:
Chamber opera for soprano, mezzo percussion (one player), violin, guitar and electronics.
Commisioned by
Commissioned by Universidad Nacional Autónoma de México (UNAM).
Production by Muziektheater Transparant, in association with Hermes Ensemble, CIRM (Centre National de Creation Musicale), Theatre de la Croix Rousse Lyon, Festival Internacional Cervantino 2018, Huddersfield Contemporary Music Festival, Operadagen Rotterdam, Muziekgebouw aan't IJ Amsterdam.
With the support of Ammodo, Tax Shelter of the Belgian Federal Government, Fondo Nacional para la Cultura y las Artes, Mexico (FONCA) and The Composers' Fund, a PRS for Music Foundation initiative in collaboration with Esmée Fairbairn Foundation.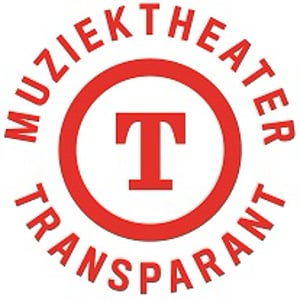 Premiere
3rd October 2018 at the Muziekgebouw aan't IJ, Amsterdam. Libretto based on poems by Mayra Santos-Febres and a selection of dialogues by Lex Bohlmeijer.
Conductor: Manoj Kamps, Director: Jean Lacornerie; stage design: Miwa Matreyek; Light design: Peter Quasters; Costume Design: Lieve Pynoo. Singers: Claron McFadden and Naomi Beeldens; Hermes ensemble: violin: Wibert Aerts; guitar: Nico Couck; percussion: Gaetan LaMela; sound design: Monica Gil Giraldo.
(c) Koen Broos
Programme Note
Portrait of the courageous Afro-American freedom fighter Harriet Tubman and her struggle against slavery.
In Act I we hear about her childhood as a slave and she talks about the violent injury to her head suffered when she was young. The music makes reference to the religious visions that resulted from it and which showed her the way out. Important also in the development of the drama were her activities rescuing enslaved families and friends, using the network of antislavery activists known as the Underground Railroad, for which she became a leader known as the Moses of her people. Like most slaves she was illiterate so she used music to direct the fugitives, the score makes reference to these tunes in Act II, known to have been used as coded messages for the runaways. These tunes are entwined in the dramaturgy of the music as codes.
Read More
Shortly after acquiring a property in New York State, Harriet went back to Maryland once more and returned with an eight-year-old light-skinned black girl named Margaret. Act III makes reference to the unanswered question that Margaret was possibly Tubman's daughter as the two shared an unusually strong bond. Alice, Margaret's youngest daughter, spent much time with Harriet in her old age, listening to her stories.
In Act IV we hear about the battles she led during the civil war such as the one that took place at the Combahee river and how she was made General by John Brown, an antislavery leader of his time. We also learn about Nelson Davies a young soldier who became her second husband.
The work makes constant reference to her thoughts with quotes of her own words as recorded by various sources and at the end of ActIV we hear her message to President Lincoln.
The epilogue is a message of hope and continuity for her fight against slavery and racism.